The Big League Finance is a financial network of world class traders and services.
The following experts and related services are contributors to the Big League Network. Feel free to visit each site.
Bull & Bear Talk – Where Traders Meet
The Bull & Bear Talk is one of the premier Trading and Investing discussion forums on the internet today. In the "Lounge" Forum, traders discuss the day to day action of the markets. In some of the outer forums, longer term investment themes dominate.
Signing up to the Bull & Bear talk is 100% free and carries no obligation.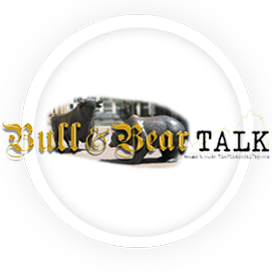 Blake Fox – Veteran Program Trader
Blake Fox, the Wiseguy, made his first trade at age 12, using money earned from a summer of painting roadway curbs. When the trade worked, he was hooked. His trading continued through high school and the dot-com bubble, then expanded during college, where he also found time to earn a degree in Mechanical Engineering.
Blake's earliest trades used a simple stochastics system to buy and sell equities. Sometime later, he discovered the magic of leverage and advanced to trading options. As his skill with technical analysis grew, he learned that added complexity often resulted in poorer results. His trading became consistently profitable only when he began to analyze his losing trades.
An obsessive desire to control risk led Blake to the futures markets. He dove further into technical analysis, and was surprised when automated back-testing revealed that standard technical indicators are rarely profitable. He developed his own indicators, and then built automated, program strategies around them. He currently trades 9 strategies, each of which is independently profitable. His trades are automated, allowing him to spend his time stress-testing strategies rather than worrying about executing entries and exits.
Blake lives in Houston with his family. He is an avid gardener, and a fan of the Houston Texans.
"Rather than spend hours and hours each day watching the intraday action, I now spend hours and hours testing new strategies
and trying to break them" –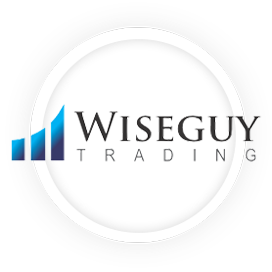 Bob Loukas – Cycles Expert
Bob Loukas, widely known as "Poly" on financial blogs, is the founder of The Financial Tap. With over 20 years of experience in market analysis and trading, Bob is a life-long student of economics and has an abiding passion for the financial markets.
He is a leading expert in Market Cycles. His love of Cycles emerged from the study of the work of Walter Bressert, a pioneer in the field.
Originally from Sydney, Australia, Bob has been settled in New York City for the past 13 years.
His background is in Computer Sciences, with extensive experience in the Financial Software arena. He holds a bachelor's degree from Monash University in Melbourne, Australia. Prior to launching The Financial Tap, Bob served as a senior executive at various Fortune 50 firms where he led development of financial trading and reporting software.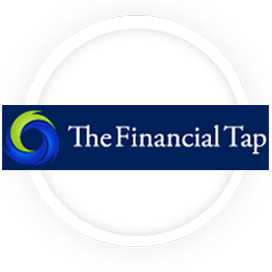 Robert Alexander – Chart Freak
Robert Alexander, better known as 'Alex' in trading forums, has been a full time trader for nearly a decade. He began trading in the late 1990s while working in sales at a well-known aerospace company. As his style evolved and his success grew, he left corporate America to trade full time.
Alex's early trading was hit or miss. With an evolving style and a busy work schedule, his results were uneven. Dissatisfied, he dove deeply into the methods of a number of successful traders – Jesse Livermore, Bernard Baruch, Dan Loeb, Nicolas Darvas, William O'Neil – and his trading quickly improved.
Hungry to learn more, Alex attended a 2003 course in Technical Analysis that would prove pivotal in solidifying his trading style. He began to focus on breakouts and volume, developing a unique view of charting that enabled him to leave his formal job to trade full time. After more than a decade, Alex's chart study remains the foundation of his trading style.
In addition to his own trading, Alex is passionate about helping others. He spends countless hours in investing forums, sharing and explaining charts. Bull Bear Talk (BBT) is an everyday haunt.
Alex lives in his native New England, where he enjoys outdoor activities, sporting events and spending time with family and friends.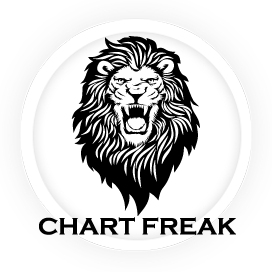 Marion Wright - Thoughtful Cynic
COMING SOON!
Marion Wright is a 20 year veteran of Fortune 200 banking, transportation and credit card companies. Specializing in IT, operations and strategy consulting, he is expert in 'pattern matching' – collecting and analyzing disparate data points, tying them into a cohesive framework, and packaging the story they tell. He trained early in economics, and then in business at one of the nation's top graduate schools. He developed a deep passion for the truth, wherever it leads. And he began a decade's long journey of rational, rigorous assessment – free from politics - of economic and monetary policies.
In 2008, with the US – and the world's - financial systems narrowly avoiding catastrophic collapse, Marion turned his focus to what had happened and why…and the most likely path forward. He considered how he and other ordinary Americans could protect themselves and their families from a set of crises that were triaged but never really solved. His work quickly moved into strategies for developing income resilience and maintaining the purchasing power of assets. He has a strong perspective on future income trends, and has developed investment strategies that range into Gold, equities, hard assets, IRA's and 401ks.
Marion lives in southeastern Virginia with his family and a Labrador Retriever named Mango.